Collections
Shop for artwork based on themed collections. Each image may be purchased as a canvas print, framed print, metal print, and more! Every purchase comes with a 30-day money-back guarantee.
Artwork
Each image may be purchased as a canvas print, framed print, metal print, and more! Every purchase comes with a 30-day money-back guarantee.
About BALJIT CHADHA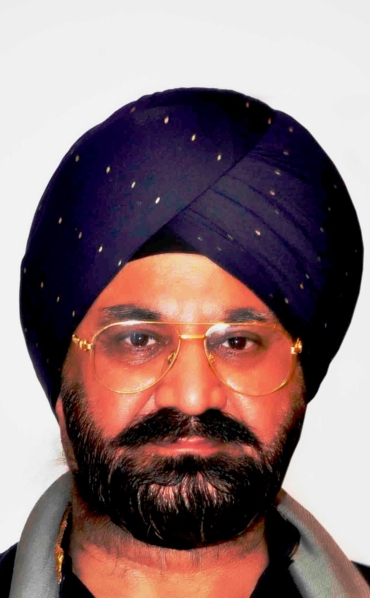 FLOWER MAN-(UNKNOWN ARTIST)---- (ENDLESS ) IMAGINATIVE EXOTIC FLOWERS IN ABSTRACT FORM WITH A UNIQUE TECHNIQUE CALLED FLOAT ON COLORS -CREATED A WORLD RECORD RECORD------
PL WATCH;------

http://www.youtube.com/edit?ns=1&video_id=fCTt1B51fJA
http://www.1wra.org/index.php/Worldrecord/detail/id/1241
LIMICA BOOK OF RECORDS- INDIA

.
ENJOY MY NEW SERIES-ORGANIC FLOWERS- I AM USING NATURAL FLOWERS,LEAVES,SPICES AND CHARCOAL-PURE MOTHER EARTH MATERIAL. .
ZEN MOKSHA FLOWERS
Each work tells a story – of travels and travails,
Each stroke builds thoughts - of beauty and zen that prevails,
Each flower provokes silence – of depth and a true maze of mystical haze,
Each is not enough to fill my desire – the more I gaze, the more I craze

A PURE HEAVENLY GIFT FOR YOUR FRIENDS N RELATIVES
•THESE ZEN-MOKSH FLOWERS ARE CREATED WITH A SENSE OF GIVING INNER PEACE,TRANQUILITY, HAPPINESS, SOLACE AND A SENSE OF FULLFILMENT, ONENESS WITH THE SUPREME.
•I HAVE TRIED TO BRING THEASE ELEMENTS IN MY PAINTINGS,THE FLOWERS YOU SEE , DON'T EXISTS, THE MOVEMENTS OF MY HANDS,FLOW OF COLORS ARE THE GIFT OF ALMIGHTY GOD.
•
• ZEN-JAPANEASE ZEN IS A SPIRITUAL INSPIRATION; THEY ARE PURE EXPRESSION OF ARTIST'S SPIRITUAL AWARENESS. JAPANEASE ZEN ART HAS ALWAYS BEEN MEANT TO TOUCH PEOPLE FAR AND WIDE. ZEN PAINTINGS ARE OF GREAT POWER, PURE, AND TOUCHING DEEP IN THE HEART, MIND AND SOUL.
MOKSHA- Freedom from life circle. Moksha is attained by dis identification with the body and mind, which are temporary and subject to change, and realization of our true identity Moksh is positive concept in two important ways. First it stands for the realization of the ultimate Reality, a real enlightenment. The mukta is not just free from this or that, It is the master of sense and self, fearless and devoid of rancor, upright yet humble, treating all creatures as if they were he himself, wanting nothing, clinging to nothing. In Sikhism one rises from the life of do's and don'ts to that of perfection — a state of "at-one-ment" with the All-self. Secondly, the mukta is not just a friend for all, he even strives for their freedom as well. He no longer lives for himself, he lives for others.
THE PROCEED FROM SALE OF PRINTS WILL GO TO OLD AGE HOME IN INDIA.
All images © Baljit Chadha All rights reserved. Copying and/or distributing without my permission is strictly prohibited.


.
http://www.youtube.com/watch?v=5rf9cwpDGlo
Congratulations! Your application has been approved.
2、Your world record certificate number is: 50150-1212-01
3、The following content will be printed in your World Record Certificate:
世界上展出最多花朵油画的展览
——BALJIT SINGH CHADHA油画展览
The exhibition with the most paintings of flowers in the world
——The exhibition organized by ------ BALJIT SINGH CHADHA
印度 NEWDELHI 邦 NAGAR市BALJIT SINGH CHADHA先生于2012年12月12日展出的花朵油画展览,共展出12000幅花朵油画,创世界纪录协会世界上展出最多花朵油画的展览世界纪录。
On December 12th, 2012, Mr. BALJIT SINGH CHADHA from M-149 GURUHARKRISHAN NAGAR NEWDELHI, 110087 India, organized an exhibition with 12,000 paintings of flowers. It sets the world record granted by the world Record Association for being the exhibition with the most paintings of flowers in the world.I have DONATED ALL THE 12000 PAINTINGS TO SMILE FOUNDATION.NEWDELHI FOR A GIRL CHILD EDUCATION.





1,BALJIT CHADHA— I am a Delhi based artist Now I have evolved a new techique- Baljit'( FLOAT ON COLORS) for all my paintings .
I grew up as a curious, investigative child helped by my parents' encouragement to explore and to learn without fear and hesitation. The wonder and awe in God's creation always held me spell bound. I ploughed my curiosity through love of creation and creativity. At a young age of nineteen years I sailed to a land called Japan that has for long centuries been spiritually bound with India. Like a sleepy rose the petals of my creativity opened as I drank like a honey-bee the nectar of ancient and highly evolved culture of Japan. Japanese art of painting is high meditation in feel and in expression. My Japanese godmother Ms Otha Miyoko a great Japanese artist was my first teacher. She affected my style and expression early on.

My journey in art continued and I evolved a style of art that has minimal gap in feeling and expression. Rapidity and quickness of expression in my art comes from the well of inner spirituality. My art is not planned, thought-out and cerebral it is based on spontaneity. Abstract Expressionism is a wider term and my art follows it in variegated dimensions.

In my art I experiment with different painting instruments and techniques. My dependence on brushwork is rather limited. I frequently and freely use spatulas, wooden sticks, masking, and sand-mix, push bottles and what comes handy in the moment. I use acrylic with mix media. I have developed acrylic based glazes that were possible earlier only with oil paints. The glazes impart a charm similar to enamel glazes.

My art journey finds depth and width in continuous experimentation, forays into the unknown and choosing challenging metaphors of expression.

Where my art journey will take me next I leave to higher forces. Presently I have already displayed 12000 paintings as a Wall of Divine Flowers in Delhi on n12-12-12-12hrs-12mnts-12sec.

NOW MY NEW SERIES IS CALLED --FRAGRANCE OF FLOWERS


statement by an ART CRITICS
He paints strongly expressionist abstracts. His works command substantial interest among art lovers and have formed part of many exhibitions. He uses less of brush more of different materials such as spatulas / wooden sticks & masking liquid/ tapes ,push bottles.and a special paper.
statement by an art critic
In the floral work of Baljit Chadha, his pathway began with basic flowers, in pen and
ink due to the inspiration of classic sumi-e (ink painting) during his sojourn in Japan.
He understood this as the simple, basic embrace of nature –"to pluck a flower and paint
it!" Pursuing this spirit further, he declares that "I do not believe in straight lines, rather
a spontaneous use of colour." He is more known in artistic circles to date in India for
his abstract paintings. This series, thus introduces his 12,000 flower oeuvres. Earlier
he added colour and then fexicol to bind the ink. Currently, he has incorporated the
following materials into his process: watercolour, acrylic paint, as well as oil and wax
pastels. This melange enables a broader depiction of the living element of his floral
subjects, such that these blossoms spring to life off the standard sized Chinese imported
paper upon which he steadfastly works.

Chadha incorporates his personal embrace of abstraction within the depiction of
the 'divine flower'. Thereby extending the spatial component and fertilising the
surrounding air with colour and stroke. His idiosyncratic method, reminiscent of spin/
action painting, is to squeeze the paint from plastic bottles.A pansy, gladiolas, lilies,
asters, hyacinth, to cite but a few, each painting is unique.
In spirit they are homage to Chadha's passion to paint. Just as for the Old Master
painters of still-lives and floral subjects, each flower imparts his personal connection
and interpretation. The Mother of the Sri Aurobindo Society also penned a tome on
the significance and meaning of flowers. Chadha earlier had photographed flowers all
over the world, as part of his journeys and daily life. The kinetic nature of his paintings
departs from the photographic lens.

In consideration of the palette and use of materials, Chadha's works bear a shimmering
sensibility akin to that of stained glass, a sort of translucence reflecting his rhythm of life.
One which he shares with the facets of nature he so consecrates on a daily basis, a true
immersion in this realm of his natural imagination.

For Chadha, this lexicon of intimate and universal beauty celebrates the diversity and
complex, ever startling web of interconnectivity of life. At its core, a true marvelling of
the adavaita, non-duality of humanity and the natural world which surrounds us, one
which we must heed to protect and admire.
Elizabeth Rogers
February 2011






Group Shows
• Canvas Art Gallery , Nehru Place , Delhi 2006
• Studio Vasant, Vasant Vihar New Delhi, 2006, 2007
• Prabhat NGO, New Delhi, 2007
• Nithari, Canvas Art Gallery, 2007
• Sahaj Sankalp, Habitat Centre, New Delhi , 2008
• Aspiration, Charity show at Epicenter Gurgaon, 2008
• New Finds, Singapore, 2008
• Group Show at World Fine Art Gallery, New York, 2008
• Reverberation Habitat Centre, New Delhi, 2008

Solo Show
• Studio Vasant, New Delhi, 2006,2007,2008,2009
. DLF MALL SAKET,DELHI-2009


EVERY HUMAN MIND HAS A TALENT HIDDEN DEEP WITHIN. GIVEN AN OPPURTUNITY,IT COMES OUT AND CREATE MASTERPIECES IN ANY FIELD.
IF APPRICIATED,IT BRINGS HAPPINESS, PROSPERITY,A SENSE OF FULFILLMENT AND MOTIVATES HIM OR HER TO ACHIEVE MUCH HIGHER LEVEL OF SUCCESS IN LIFE.
IN THE LAST LEG OF JOURNEY OF MY LIFE ,I DEDICATE ALL MY WORKS TO MY FAMILY,MY FRIENDS AND TO THIS BEAUTIFUL WORLD WHICH HAS GIVEN ME SO MUCH TO FULFILL ALL MY DREAMS.

BALJIT CHADHA
All images © Baljit Chadha All rights reserved. Copying and/or distributing without my permission is strictly prohibited.